Steelworks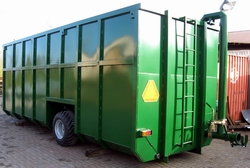 Based on provided documentation, we produce:
slurry containers;
hall structures;
moulds for concrete parts;
all-purpose pillars and masts;
buckets for excavators and loose material;
offshore structures;
fence frames, doors, gateways;
cistern structures and tanks;
steelworks for the metal and building industry;
other constructions on demand.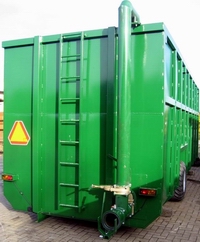 Our machines permit the manufacturing and assembly of various constructions.

We have 2 welding halls and a hall for pressure welding with approx. 30 welding stations.

We prefer welding with the following technologies:
MIG/ MAG 135 welding;
MIG/ MAG 136 welding;
SAW 121 welding;
MMA 111 welding.
We have:
a few dozen semi-automatic ESAB welding machines;
Kempi welder for girth welding (of pillars and masts);
Macobe Super Heavy Duty Column & Boom 5500 x 5500 mm welding machine
ESAB welding head for flux welding, ideal for welding large-diameter pillars (---> load bearing pillars for wind turbines, pressure tanks, pipes.)

Steel elements are bored with universal column and radial drills.

We have following equipment for steel cutting:
CNC plasma and gas cutter for sheet sizes up to 3000x6000 and a thickness to 250 mm
Cutters for sheets up to 10 mm thick and 3 m wide.
Band cutting machines (for long elements).
We provide also plastic working services (bending, press forming and turning).

Bending with high precision CNC bending breaks - BAYKAL APHS breaks with maximum bending length of 6100 mm and a maximum sheet thickness: 6.0 mm, bending angles are with 0.1 degree of accuracy.

All structures are zinc-coated or painted on demand.

You can count on our free specialist consultancy for providing cost estimates, design, calculations and technical support. We also offer transport of material with our own vehicles.
Błąd!
Nie wykryto flasha. Kliknij aby pobrać player.

Powered by Flash Gallery